Highland Council declares a climate emergency Highland carbon-neutral target 2025
10 May 2019
Press and Journal 9 May 2019 Susy Macaulay
"Extinction Rebellion protestors gathered outside Highland Council yesterday to lobby councillors heading in to declare a climate and ecological emergency and commit to making the Highland carbon-neutral by 2025.
"The activists said they were concerned by a proposals by council Leader Margaret Davidson, which fell far short of declaring a climate emergency.
"In the end, the only Green councillor in Highland managed to change the council's direction on climate change almost single-handedly.
"Pippa Hadley, Badenoch & Strathspey, persuaded full council to go much further than action originally proposed by council leader Margaret Davidson, with an amendment to declare a climate and ecological emergency.
"When she finally spoke to her proposals yesterday, Mrs Davidson changed her mind, saying she had been accused of "being fluffy" and now wanted the council to declare a climate emergency.
. . . . . . .
"Afterwards, Ms Hadley said: 'I'm delighted. I was expecting to have to fight to the end because I believed the council Leader was immovable when she said earlier that she was refusing to meet the demands that Extinction Rebellion had requested'."
View the full report and video
Below is the full text of the resolution adopted by the council
Highland Council recognises the serious and accelerating changes to the world caused by climate change and therefore declares a climate and ecological emergency
The Council will establish a Climate Change panel with responsibility for the following reporting back to full council on progress;
1. Inform ourselves on what the Council is currently doing to reduce our carbon footprint.
2. Revisit the Carbon Clever declaration made by the Council in 2012 with a view to updating and reinvigorating those commitments working towards a carbon neutral Highlands by 2025.
3. Consider and recommend any new targets and priorities for the Council's Corporate Plan by June 2019.
4. We realise we can achieve far less by working alone so we commit to listening to and involving Highland citizens in all that we do and to involve them in the preparation of our new carbon reduction plan.
5. Promptly,we will target areas for behavioural change, such as plastic reduction. These areas to be selected by public consultation.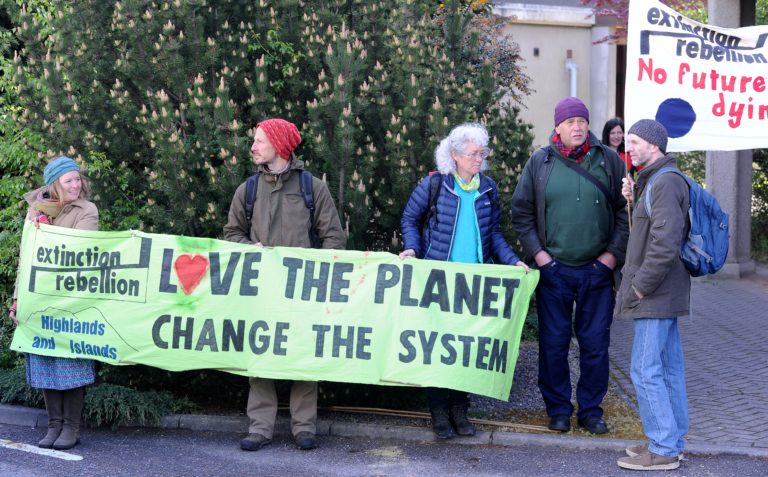 Newsletter Sign-up
Sign up here for the monthly TBI newsletter